If you have a woman in your life who is pregnant this season, the best gift you can give her is one that is just for her; a gift that says I love you and I care about what you are going through – the gift of massage therapy.  It is a gift that she will truly appreciate because it will give her the pampering and pain relief she so desperately needs at this time in her life…
Extreme Pampering
Our sessions are designed to give our Moms-to-be the ultimate in pampering.  Everything from the fluffy leg bolster to the soft neck roll, the super warm and comfy massage table and the array of pillows – are designed to make her feel like the queen she is.  We go out of our way to make sure she is not only receiving great massage therapy, but that she is comfortable throughout the session.  Add to that a massage room that is exquisitely decorated, aromatherapy in the room, soothing spa music, and an environment that has a spa feel to it, and you have a recipe for real relaxation.
Skilled Massage Therapists

Paula and I are certified in prenatal massage.  We are licensed by the Medical Board of Ohio.  We are one of the few massage therapists in the city who went through almost two years of training (before Ohio changed the rules to allow students to only get one year of massage training).  More importantly, we both have a passion for doing prenatal massage and love to pamper and help our Moms to feel their very best.
Real Pain Relief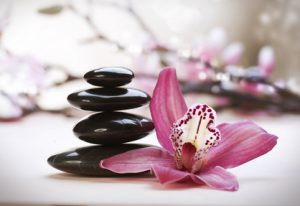 We are unusual in that we offer our Moms REAL PAIN RELIEF.  Most area spas and massage offices tend to only do a soft, fluffy massage when it comes to pregnant clients.  This is simply because in many places, the therapists are not trained in prenatal and they are not comfortable doing prenatal massage so they give a light massage.  Since we have advanced training in prenatal massage, we are confident and do deep tissue in the areas where our Moms need it the most.  We specifically target common trouble spots.  We also incorporate warmed stones to make the session even more soothing, healing, and the warmed stones further help to alleviate the pain and discomfort that can often accompany pregnancy.
Schedule Appointment Now
To schedule an appointment simply call or text Donna at 216-339-3401.  We  offer day, evening and weekend times.  To purchase a gift certificate, click the button below.  Please check with Donna on all current pricing.
The following two tabs change content below.
admin
Donna Agrinsonis is a massage therapist, licensed by the Medical Board of Ohio. She is certified in prenatal massage and is a member of the American Pregnancy Association. She has a background working in high-end spas, working with a medical massage company, working with two chiropractic offices, and she headed up the massage services at a local country club for several years. Now she practices out of her office, nestled away in the heart of Beachwood, Ohio.