If you are on this website because you are pregnant then congratulations! What a wonderful journey to be on.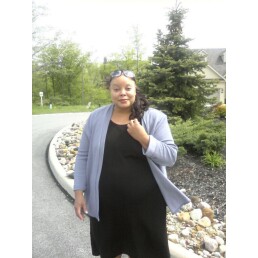 ​I am a mother of four grown children and grandmother to 5 grandchildren. Although I have been getting massage for over 17 years now, I did not know anything about massage when I was carrying my children. My last pregnancy I carried twins and as a result, I experienced a ton of pain and discomfort throughout the last 4 months of my pregnancy. To be honest, I was one step away from being unable to walk toward the end of my ninth month. My girls were almost 7 lbs each and I was all stomach so my center of gravity was WAY off and it adversely affected my lower back, hips and legs and I could barely move around. So when I became a licensed massage therapist, I took a special interest in getting the advanced training necessary to help my pregnant clients to feel their best during this very special time.
​I provide prenatal massage to my clients right here in the heart of the Beachwood business district. I am licensed through the Medical Board of Ohio and I am certified in prenatal. I am a member of the American Massage Therapy Association (AMTA) and The American Pregnancy Association.  I have a background working in chiropractic clinics, high-end spas, a wellness company, doing corporate chair massage, and I used to head up the massage services at Canterbury Golf Club (a prominent country club) in the Beachwood area.  I shut down the massage room at the country club February 2017 so I could concentrate my efforts more on my private practice.  My other female therapist is also fully licensed and certified in prenatal massage.
We are very different from many other places around town that offer prenatal massage in that we offer REAL pain relief and we incorporate the use of hot stone therapy in every prenatal massage session. Our sessions are extremely pampering. The warmed stones and our Heavenly Foot Massage take relaxation to a whole new level. We also use at least medium pressure when working on our clients and we do deep tissue in the areas where our Moms need it most, so that they can feel better and move better after their session. As a result, our ladies emerge from a session feeling like a brand new person.
Scheduling:  If you are expecting and in need of massage therapy, or you would like to schedule an appointment for your significant other or a friend or family member, you may call or text Donna at (216) 339-3401.  You can text between the hours of 6 a.m. – 11 p.m.  We are extremely accessible to our clients.  To see our main website go to:  www.ohiosbestmassage.com.  We have a 5 star rating on Facebook at https://www.facebook.com/HeavenlyHealingHandsMassageTherapy/.  We also have a 4.7 star rating on Google Business Pages.