PRENATAL MASSAGE IN CLEVELAND, OHIO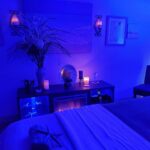 If you are pregnant and seeking a great massage experience, you have come to the right place.  I am Donna, and I have been a licensed massage therapist for 14 years.  I am certified in prenatal massage and I am one of the few prenatal massage therapists who offers SOOTHING hot stone therapy within the prenatal massage session. 
MOTHER'S DAY SESSIONS

CLICK HERE
I also incorporate a lot more deep tissue in my sessions at a time when most other therapists only offer a very soft massage for their prenatal clients.  Since I am specially-trained in prenatal, I am able to utilize deep tissue safely and have done so for over 10 years.
———-
"Ms.Donna is such a sweetheart! I truly enjoyed her massage, she definitely knows what she's doing and able to pin point areas she needs to work on the most. Her environment is very relaxing and comfortable! Definitely recommend!"  Aliyah B. – January 2023 – 5 stars Google Maps
"I am 39 weeks pregnant and visited Donna today for the baby moon package and I am BEYOND happy. The atmosphere was relaxing and welcoming as was Donna herself. I have not felt this good my entire pregnancy- recommending her to all my pregnant friends!" Cara L. – Oct. 2022 – 5 stars Google Maps
———-
Heavenly Healing Hands Massage Therapy is a female-centered practice and I have created a little oasis right in the middle of the Beachwood, Ohio business district.  To reach me right away, please call or text 216-339-3401.  I see texts first.
You Will Feel the Difference
I cannot tell you how many times I have had prenatal clients call me who have gone to other places around town, say to me that they were upset because the massage they received was so LIGHT and ineffective.  The reason so many therapists use only light pressure when working on a prenatal client is because THEY ARE NOT TRAINED in prenatal.  They are just DOING prenatal.  There is a huge difference.
Part of my job as a massage therapist is client education.  You may be used to getting massage before becoming pregnant but once you are carrying a baby, you are now in a specialized category.  To be safe, you need to seek out a massage therapist who is certified and specially-trained in prenatal massage.
See our post about prenatal massage in area spas – CLICK HERE.
"Everything with Heavenly Healing Hands was exceptional from the beginning to end. I chose the prenatal massage and from there, a customized massage took place. I loved how Donna was very detailed and intentional with her massage technique. My target areas were addressed and I felt immediate relief. She was very warm and inviting. The atmosphere was the perfect set up for peace and relaxation. The specialty chocolates and bottled water was the perfect finishing touch. If I could give more than 5 stars, I would. Book with Heavenly Healing Hands today!" Alicia T. – September 2022 – 5 stars – Google Maps
Credentials and Licensing
I have been practicing massage for 14 years and my licensing is through the Medical Board of Ohio.  I have experience working on prenatal clients through every stage of pregnancy all the way up to and even past their due date.  I also have experience working on mothers of twins.
My Motivation For Offering Prenatal
A long time ago, my last 2 children were twins.  Yup.  However, I did not know about massage back then and I suffered with excruciating pain the last 3 months of my pregnancy.  My twins were really big and it greatly affected my hips and lower back.  The majority of my clients are experiencing all levels of discomfort and pain and I enjoy being able to help them during this very important time of their lives.
What I Offer
We offer super pampering sessions that include:
a lovely, tranquil massage space
multiple prenatal pillows to help you stay comfortable throughout your session
warmed stones used to help alleviate pain or discomfort and increase the relaxation effects
an incredible foot massage
plush linens and the best massage creams
Specific Sessions
Mom's Serenity Prenatal Massage – Today's Moms are expected to manage the family, work outside the home, raise the kids, be a support to her partner, and excel at her career and sometimes this means they have very little time for themselves. Add pregnancy to this mix and you have some real stress. This session is designed by a mom and was created to provide some serious pampering AND pain relief. The session is super relaxing, done at a slower pace, and helps to relieve areas of tension, pain, or discomfort. Healing, warmed stones are used for the neck/shoulders, feet, and back to help our ladies to feel their very best during this special time. 
Baby Moon Pregnancy Massage – No time to get away for a formal baby moon before your little one arrives? Treat yourself to an extended luxurious relaxation massage session featuring a warm stone foot massage, aromatherapy designed to evoke a state of deep relaxation, and more extensive warmed basalt stones to take relaxation and pain relief to a whole new level.  (Can be booked within a couple weeks of your due date).
Schedule Your Session 
To schedule your prenatal massage session, simply call or text me (Donna) at 216-339-3401.  I see texts first.  We offer daytime, evening and some weekend appointments.  It is important to schedule well ahead of time so we can get you in.
*To see what others have to say about CLICK HERE.